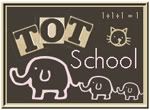 Raccoon is 34 months
I was very excited to find the site,
2teachingmommies
, along with exploring
Tot School
more. Premade materials save me so much time! I plan to work a little more on some fine motor skills, mostly because I'm curious if Raccoon will be interested in things like tracing and matching. We'll see how it goes.
Label the Body*, Monster Parts**

Label the Body, My Body Spelling*




Which one is different?**(Monster)

Which continent? with plastic animals

Clip and Count Clothespins*

How Many Monsters are at the Door?**












*2teachingmommies'
My Body
(under "All About Me")
**2teachingmommies'
Monsters
(under "More Themes")
***under the "Free Resources" section on the left-hand side.
So far we've done two of the activities -
Create a Monster
Raccoon needed a bit of help getting the pins in the right places, then he enjoyed sticking the extras in all over the monsters. When he put two in the skeleton's skull (not pictured), I said, "Ah, right in his brain!" Raccoon replied, "No, I'm making eyebrows."

How Many Monsters are at the Door?
I made a larger copy of the door, then set it up on the couch. We hid the little monsters behind the door a few times, then Raccoon decided that they needed a whole house, and lunch. So he raided my cupboards and vegetable basket.
The monsters' door
Adding rooms to the house
Monsters taking a bath in my mixing bowl
Time for lunch!